Padel courses for the little ones on the court
A course where you will learn about the stages of development of children together with the contribution of specific games and exercises to optimise the work of the sensitive phases of each one of them.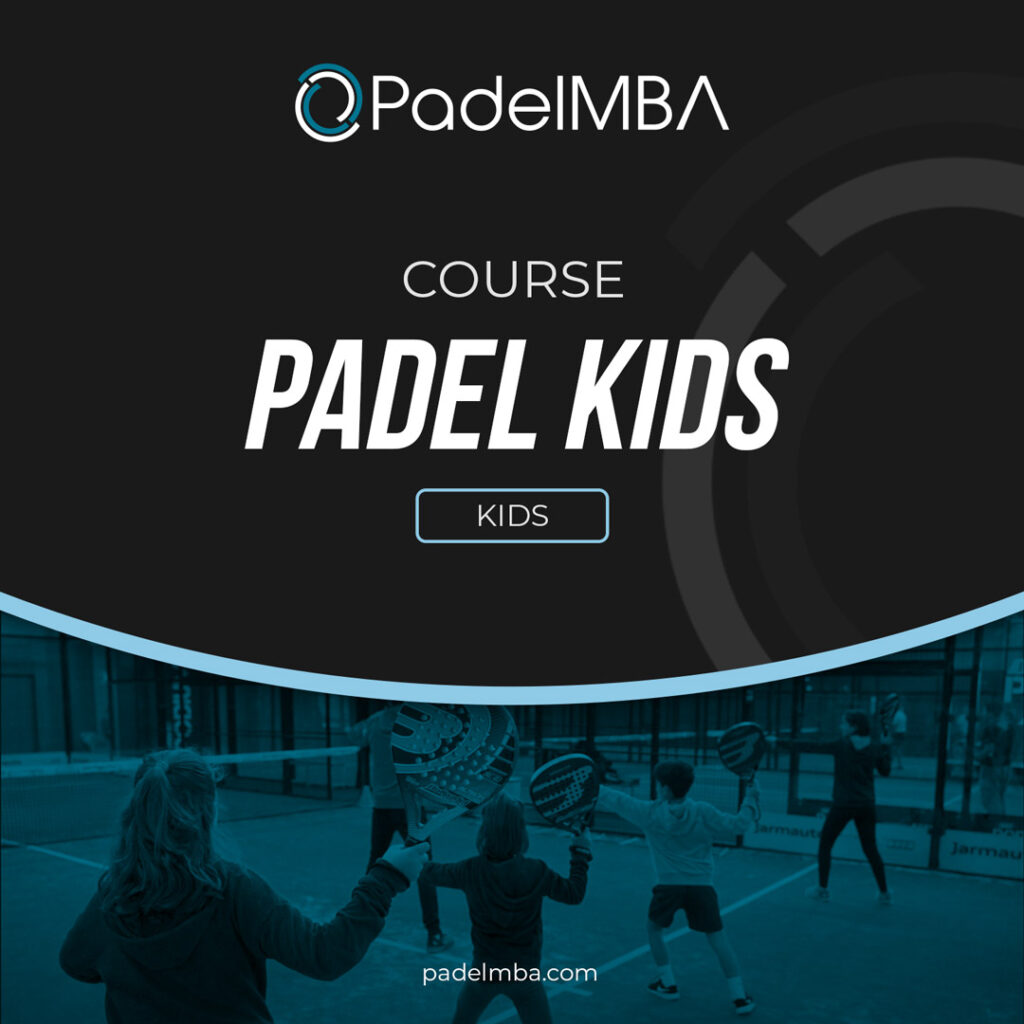 Padel Kids is one of the online training courses developed by PadelMBA. This course tries to shed light on the theoretical and practical concepts about the different stages of development that children go through during their growth, and all aligned with proposals for exercises and games consistent with each stage.
It covers from the age of 4 to 12, where we find different sensitive phases that invite us to work with the little ones, in one way or another, to get the most out of their learning and acquisition of skills and abilities.
The aim of the course is to facilitate the understanding of the growth and motor development of the child in order to be able to carry out exercises on the court that make sense with the stage and moment of their growth. It is aimed at amateurs, coaches and physical trainers.
You will have access to content that will add value to your on-court classes with the youngest children. You will learn interesting concepts that will add to the knowledge and experience you already have. And it will help you to advance faster and in the right order in the teaching of padel specifically for children, providing greater quality in each of your classes.
BabyPadel children 4-5 years old: theory and examples.
BabyPadel Exercises
MiniPadel for children 5-6 years old: theory and examples.
MiniPadel Exercises
Developmental stage children 7-8 years: theory and examples.
Developmental stage exercises
Consolidation stage for 9-10 year olds: theory and examples.
Consolidation exercises
Specialisation stage 11-12 year olds: theory and examples.
Specialisation exercises