CPC Mallorca – October 2023
Padelmba is now in Mallorca, in Rafa Nadal Academy by Movistar, to offer you the opportunity to get your certification as a padel coach.
A new Certified Padel Coach call arrives in Mallorca!
Train as a certified padel coach with the methodology of the best professionals in the sport.
Overview of the days
Padel matches and welcome dinner:
Training and practice days:

13, 14 and 15 October 2023
Theoretical and practical examination days:
Registration and more information about the course:
More information on residence:
Live an unforgettable experience in a place designed for sports lovers!
The Rafa Nadal Academy by Movistar has a residence for adults with modern rooms, a 3000 m2 fitness centre, swimming pools and Spa with hydrothermal circuit, sauna and Turkish bath. In addition, guests can access a wide range of training, health and wellness services and enjoy restaurants with healthy menus designed by the sports centre's nutrition team.
For further information about the accommodation, please contact the Academy's customer service team by phone or email.
*The prices for double accommodation are 291€/ 3 nights per person and the room will be shared, you can also choose a single room for 501€ for 3 nights.
*Only if you are a resident in the Balearic Islands and you do not need to hire accommodation, select the price without accommodation when purchasing the product.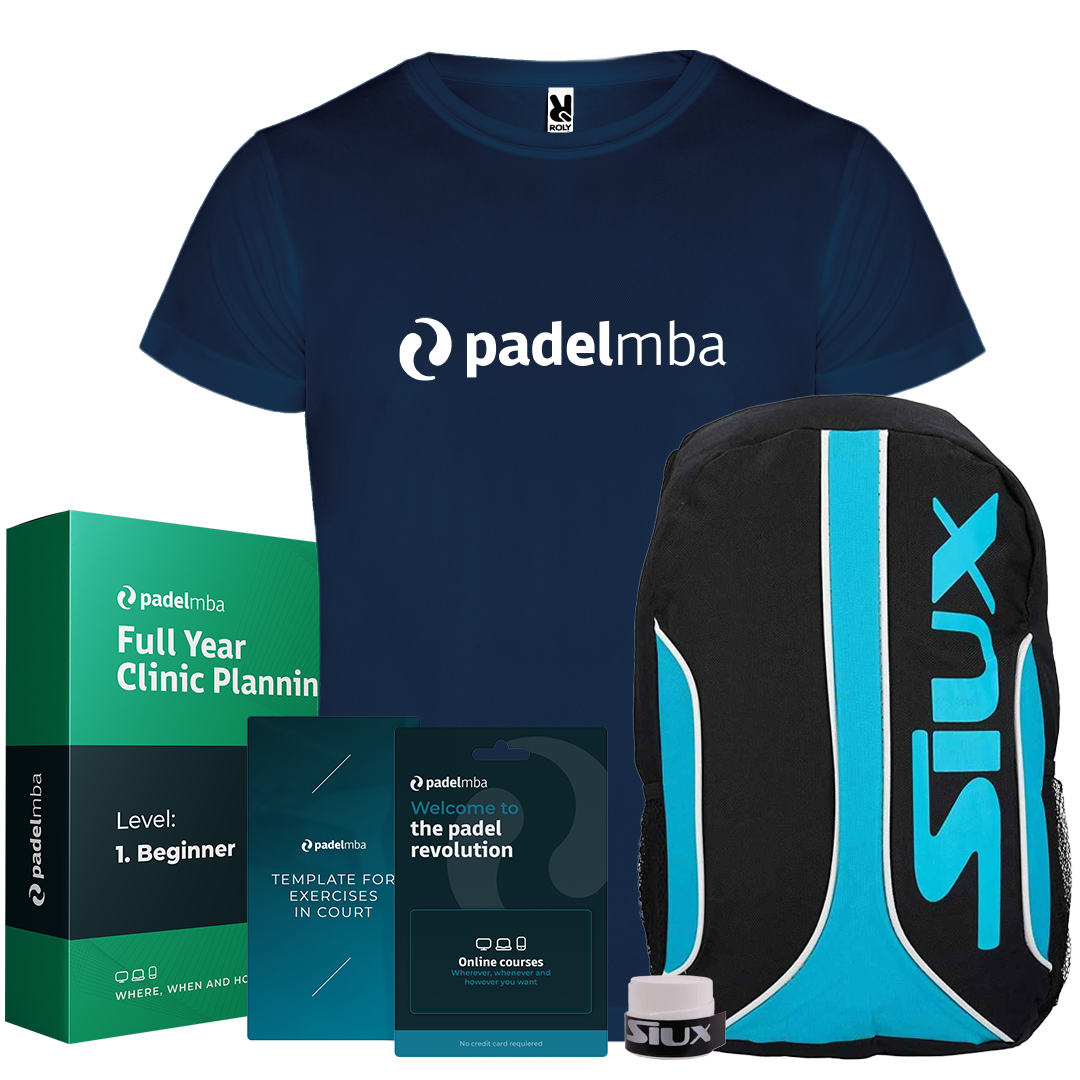 Online Certified Course + In-Person Experience
Welcome Pack
Templates
Double (shared) or single accommodation*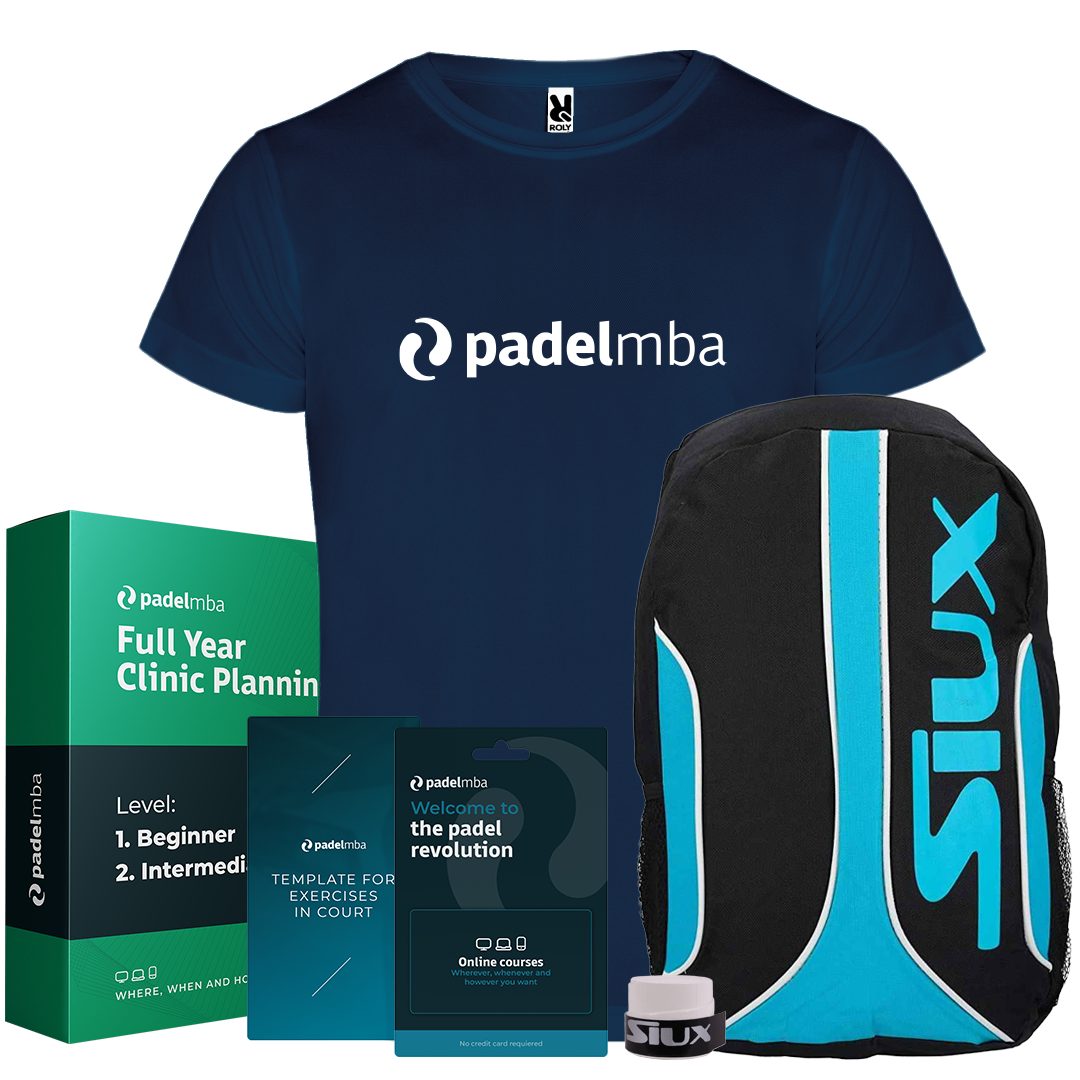 Basic package
Double (shared) or single accommodation*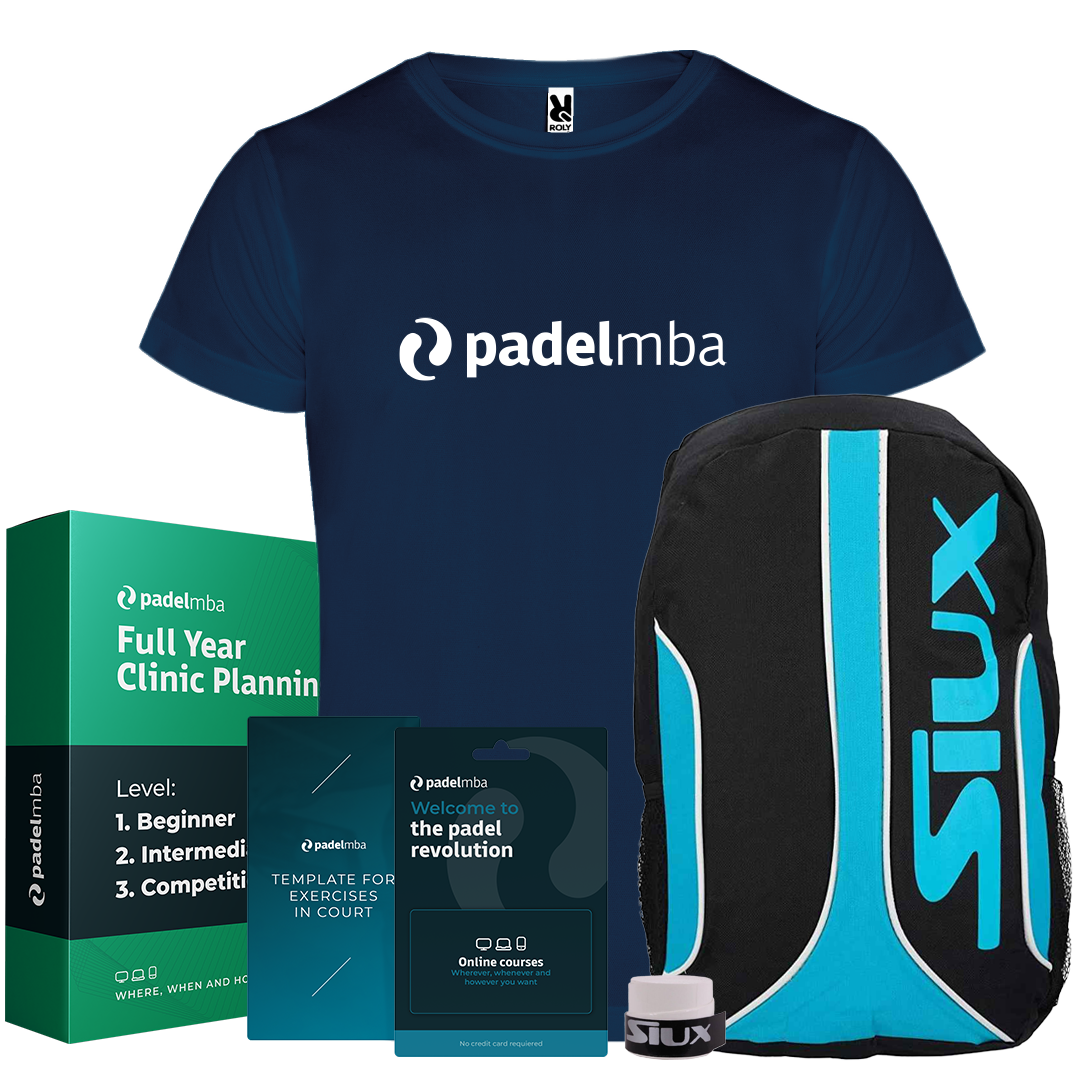 Basic package
Double (shared) or single accommodation*
*The items in the Welcome Pack may vary from those in the image.
** The exercise template is an online material downloadable from the CPC online course.


Professional certification for padel instructors
PadelMBA presents its certification for padel instructors. An updated course with a structure that adapts to the requirements of local regulatory bodies and that allows you to combine your working life with professional training.

Ctra. Cales de Mallorca s/n, Km 1,2, 07500 Manacor, Illes Balears -
Can't make it to this call?
Remember that you can now take the online training and then sign up for the face-to-face part of the course that suits you best to complete your certification.