We resolve your questions
How do I access the Academy platform for the first time?
When the course you have registered for opens, you will receive an email with the corresponding link to enter the academy.padelmba.com platform.
As it is an automatic email, you should never reply to it, if you need to contact us you can write to [email protected].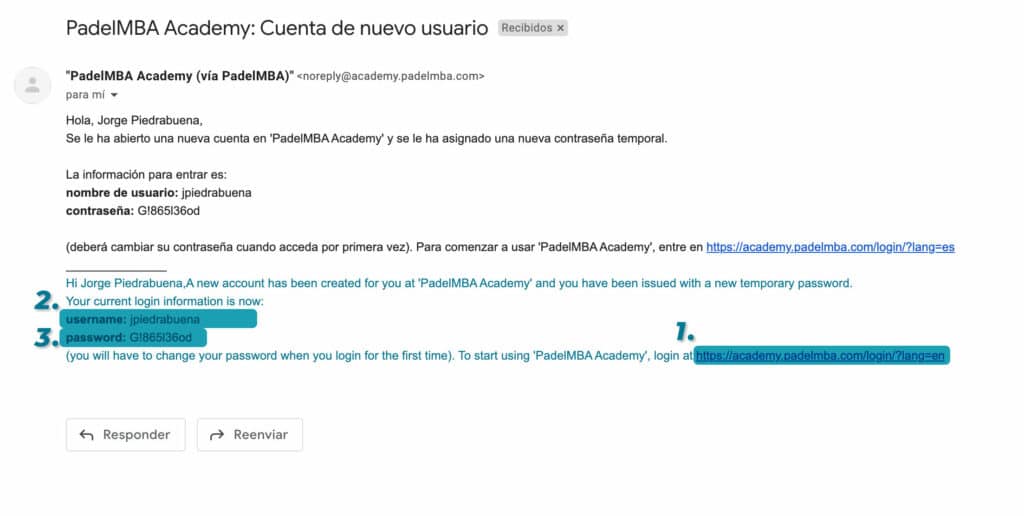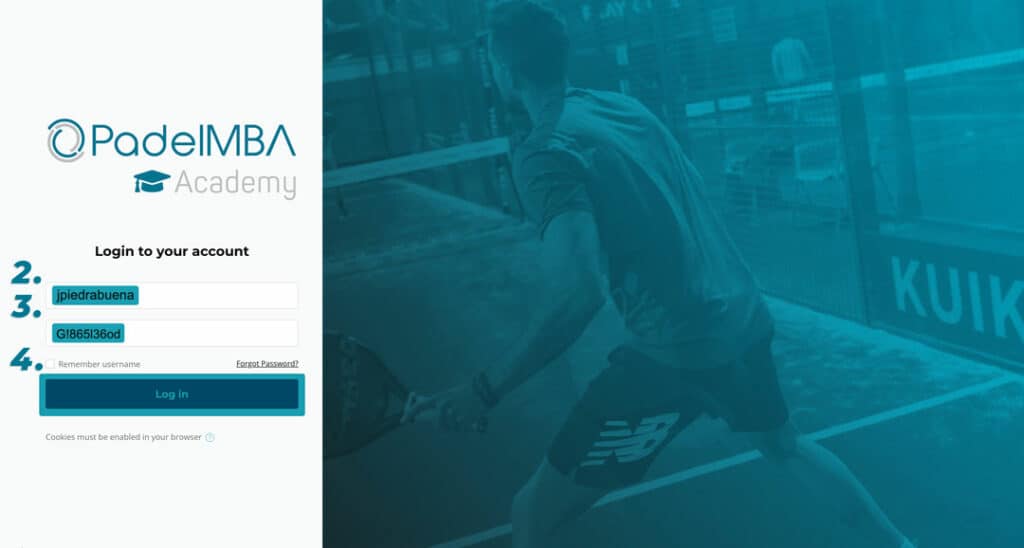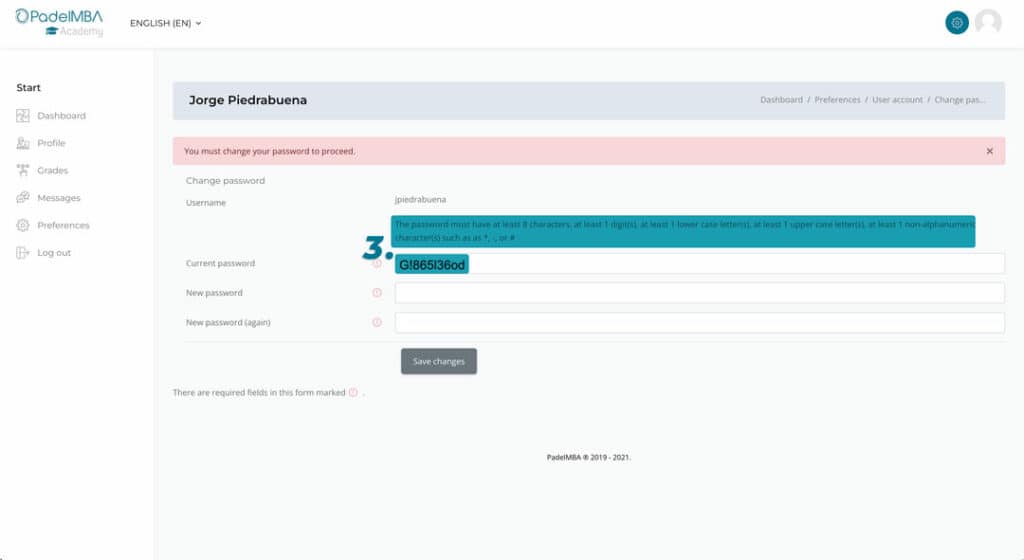 How can I access my Academy courses?
You can access the platform in three ways.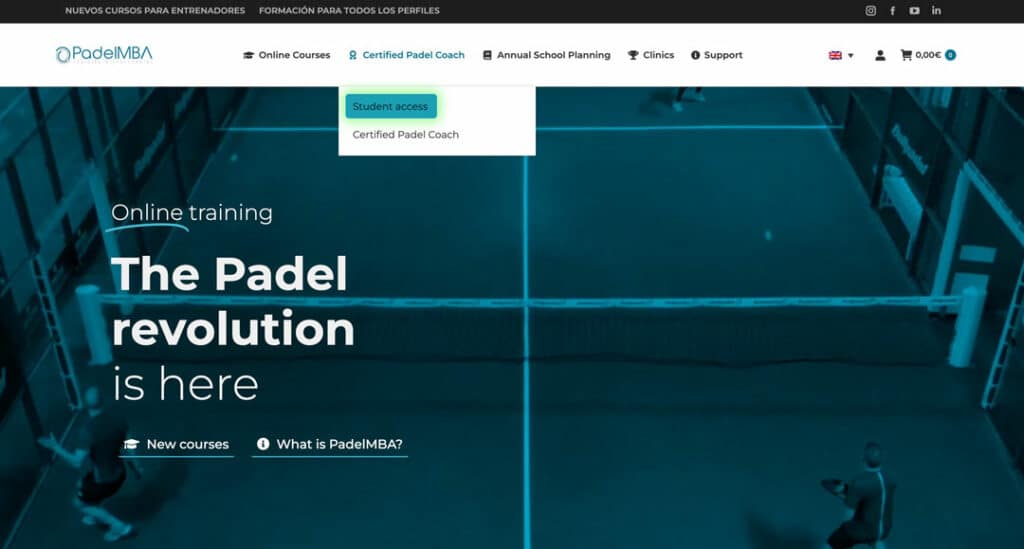 How can I recover my password if I have forgotten or lost it?
When accessing the academy.padelmba.com platform, under the login boxes, there is the option "Forgot your password? Click on this option and we will enter the window where we can request its recovery.
If we also need to recover our username, we only have to check the "Remember username" tab next to the link to recover the password. Then click on the "Forgot your password?" option.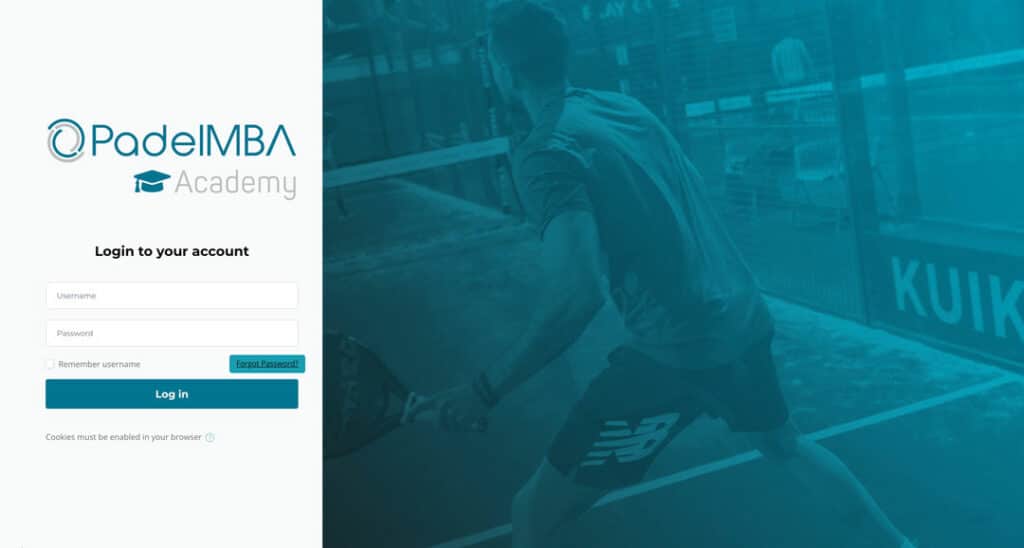 We can use either of the following two options: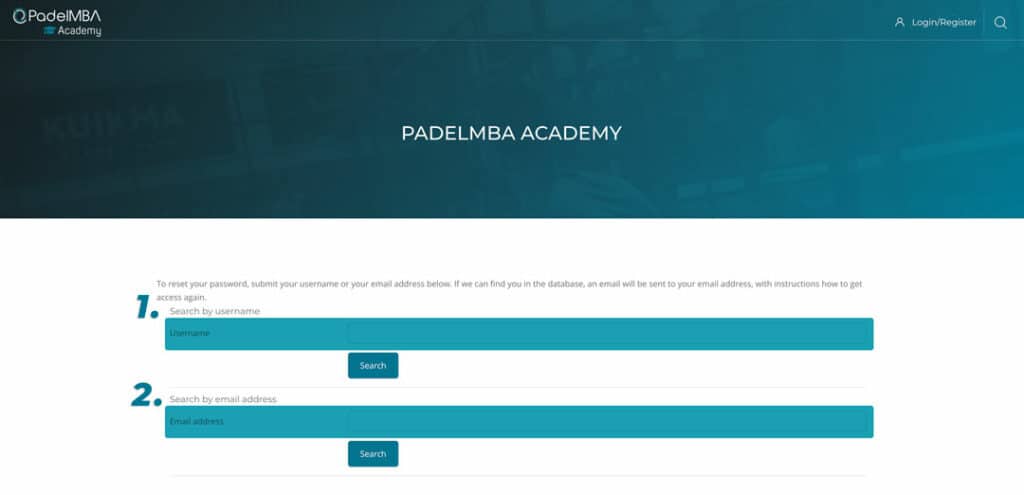 Once we have clicked on search, with either of the two options, we will receive an email with the link to restore our data. If after a few minutes you have not received any message, check your spam box or try again after a while.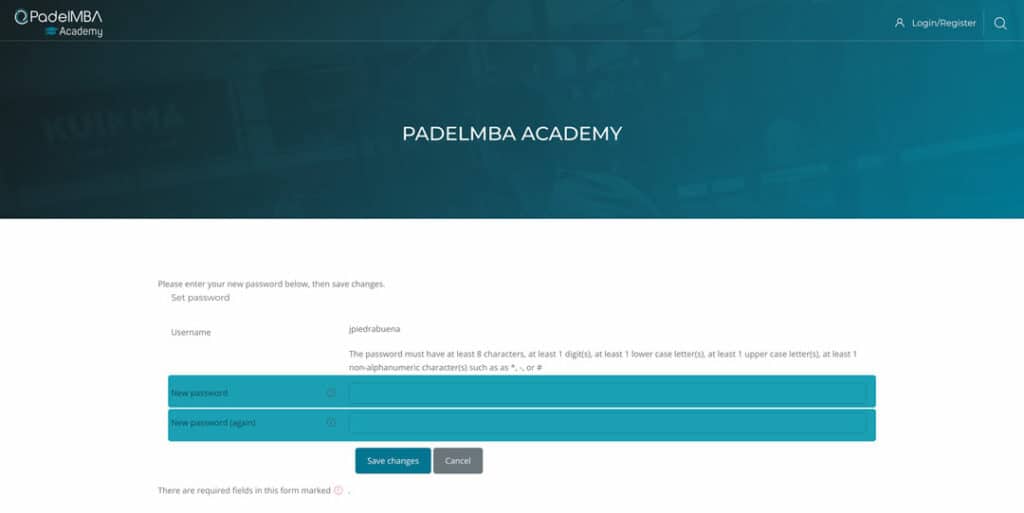 How to take the tests and advance from lesson to lesson?
In the following video you can see how to answer the multiple choice test and the steps to follow to submit the answers, receive a grade and if you have passed you can move on to the next lesson.