The PadelMBA call for Canada. Get your certification as a padel instructor.
A new call for Certified Padel Coach arrives in Canada!
Train as a certified padel coach with the methodology of the best professionals in the sport.
Overview of the days
Training and practice days:
Theoretical and practical examination days:
Information and sign up: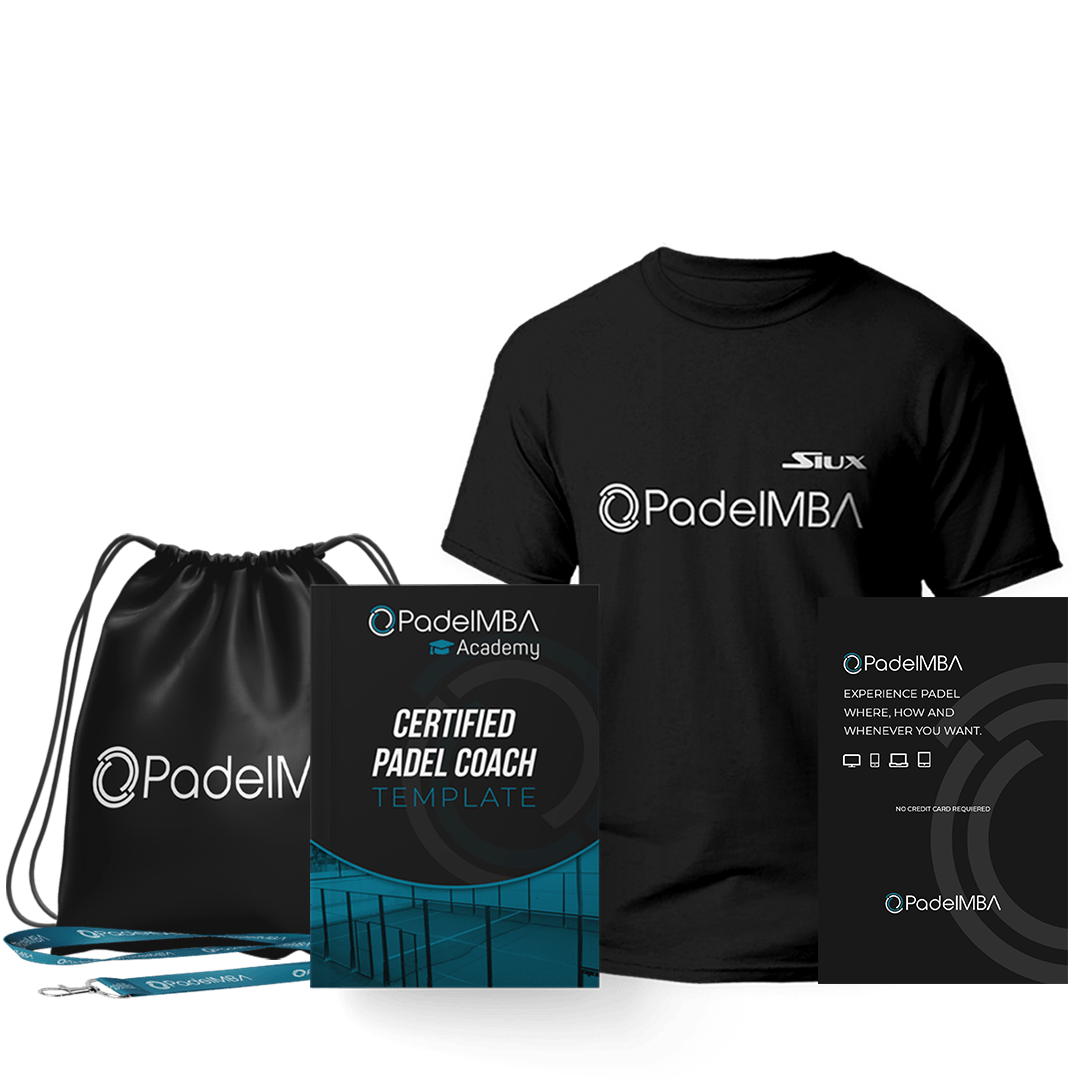 3 days in-person experience
Welcome Pack
Templates
15 USPTA Educational credits
*The items in the Welcome Pack may vary from those in the image.
** The exercise template is an online material downloadable from the CPC online course.
Closed registers
We are sorry, but no new registrations are accepted for this call.


Professional certification for padel instructors
PadelMBA presents its certification for padel instructors. An updated course with a structure that adapts to the requirements of local regulatory bodies and that allows you to combine your working life with professional training.

Aforza, 5600 19th Street SW, Calgary, AB -
Can't make it to this call?
Remember that you can now take the online training and then sign up for the face-to-face part of the course that suits you best to complete your certification.